Book a Cab – Taxi From Vellore To Tirupati
TYPE OF
VEHICLE

KM

AC
RS

NON AC
RS

ADDITIONAL
PER KM

PASSANGER
+ DRIVER

ADDITIONAL
PER HOUR
RS

NON AC/AC
RS

Indica

250

2660

2410

09/10

4+1

60 Rs

Indigo/swift

250

2930

2680

10/11

4+1

60 Rs

Tavera

250

3510

3260

12/13

9+1

80 Rs

Xylo

250

3510

3260

12/13

7+1

80 Rs

Innova

250

4570

4570

17/17

7+1

120 Rs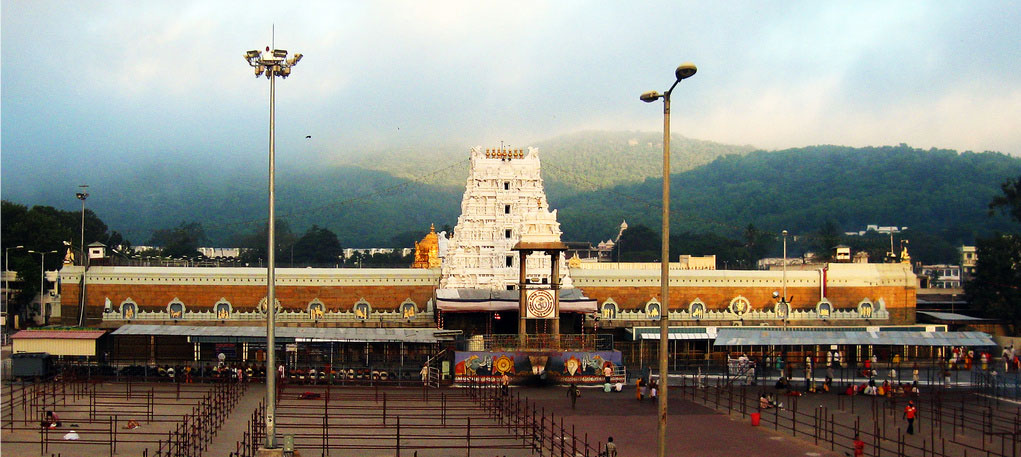 Tirumala Tirupati Devasthanams was established in 1932 as a result of the TTD Act of 1932. The trust oversees the operations and finances of the second richest and the most visited religious center in the world. TTD provides various services for pilgrims to Tirumala and Tirupati, including bus services, food and accommodation. It maintains the queue management system, facilitates head tonsure and distribution of laddu. For further details about Tirumala Visit the site at http://www.tirumala.org/
The distance to Tirupati from Vellore is 113 Km and to Tirupati Tirumala is 130 Km approximately. Frequent bus facility is available from Vellore to Tirupati at Vellore bus stand and Train facility is also available at Vellore – Katpadi Railway Station Junction.
My Vellore Taxi (veeloortaxi) provides cab service for rental from Vellore to Tirupati at Rs 2410 for 250 Km( up & Down) with 8 Hrs. You can reach Vellore from Tirupati by our Vellore Taxi and Tourist service within Two hour and half hour. By booking a cab from us you will have the best deal for availing car hire service.
   Toll gate, parking and permit charges should be borne by customer directly.
   Hills charges per  Indica,Indigo,Swift Rs. 300/-,Tavera,Innova – Rs.500/-
   Halt Fare – Rs.300/-
   For booking a Cab- Taxi from Vellore to Tirupati, Please dial 82 70 888 555.